Store Locator
Freewheel brings together the very best independent bike stores in the UK. Choose from our extensive range of bikes, cycle accessories and clothing then reserve online and collect from your nearest Authorised shop. The friendly and knowledgeable staff are on hand to help you collect your order and will be happy to answer any cycling questions you may have.
Cyclesense
Choose you local Freewheel store for real time stock and easy click and reserve
Cyclesense
Choose you local Freewheel store for real time stock and easy click and reserve
Cyclesense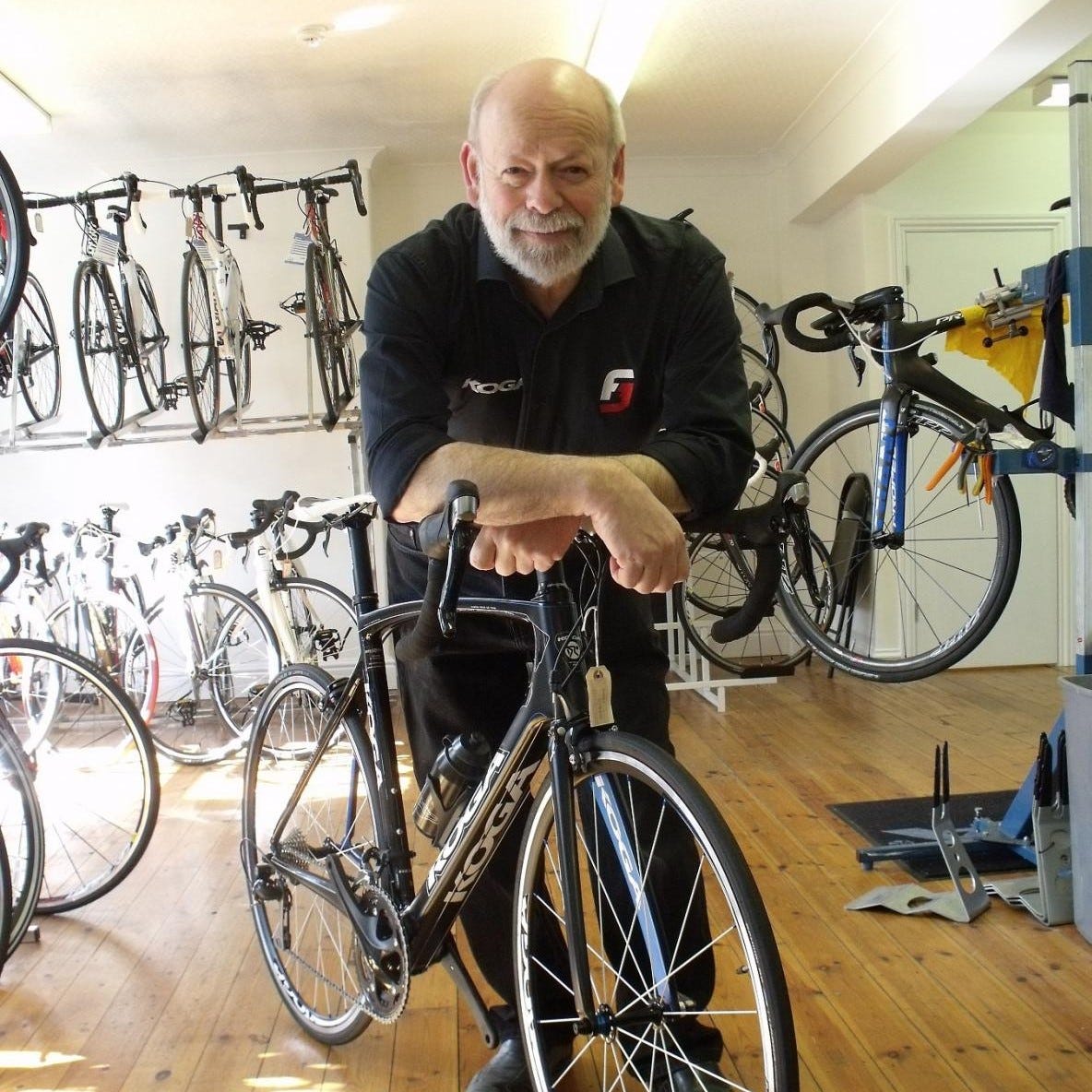 "I started Cyclesense back in 1991 as a one man band and built the business in a slow and steady style, eventually moving to our High Street location in Tadcaster. It's a true family business with my wife, Sue, and both sons, Paul & John, all playing their part. Marc is in charge of our very busy professional workshop, Sam looks after our websites and IT and Kurt is the guy to talk to about all things bike.

Cyclesense has always started the bandwagon - we never jump on one that's already moving!
We've been at the forefront of the electric bike world for 20 years. We introduced LIKEaBIKE balance bikes to the UK way back in 1999 and we also exclusively distribute the award winning FollowMe Tandem attachment and Extrawheel single wheel trailer.

Even my grandson, Seb, has been seen selling balance bikes at the tender age of 5 in our unique, dedicated kids store which is also in Tadcaster." David Stainthorpe (MD & founder)
About the store
Cyclesense is an independent, family-run specialist retailer based in the brewery town of Tadcaster, North Yorkshire. We have two shops in the town - our High Street store and our lightweight kids' bike store.

The High Street store is where we stock an extensive and considered collection of bikes, clothing, components and accessories. Our busy workshop and service centre is also based there.

Just around the corner is our 2nd shop - one of the only specialist children's bike shops in the country where we are dedicated to the sale of lightweight kids' bikes.

Cyclesense has always been at the forefront of the ever changing cycle trade; carving out our own niches and staying ahead of the curve. Our showrooms are always well stocked with the latest must-have products, but we also boast a number of unique brands that cannot be found elsewhere too.

Our very own Cyclesense Cycling Club has over 100 members and caters for all - whether you're racing or just want a social ride. Cyclesense also organises and sponsors the popular local time trial league, taking place on Thursday evenings throughout the summer.

In 2017 we opened our own café-bar - Everything Good Goes - so you can come and make a day of it here in Tadcaster.
Store details
20-22 High Street
Tadcaster
North Yorkshire
LS24 9AT
United Kingdom
01937 530 303
Opening hours
| | |
| --- | --- |
| Monday | 10:00 - 18:00 |
| Tuesday | 10:00 - 18:00 |
| Wednesday | Closed |
| Thursday | 10:00 - 18:00 |
| Friday | 10:00 - 18:00 |
| Saturday | 09:00-17:00 |
| Sunday | Closed |
| | |
| Bank Holidays | Closed |
Store services
Service and Repair
Cycle Hire
Demo Bikes
Custom Builds
Cycle to Work
Workshop
Wheel Building