Our range-topping utility bike is the ultimate British year-round high-speed commuting machine, featuring hub gears, disc brakes and integrated lights.
The Supernova EQ is built with speed and practicality in mind, with no compromises across the plentiful specification.
The aluminium frame is complemented by a lightweight carbon fork for superior ride quality and a significant weight saving, when compared to its steel counterpart.
Shimano's Nexus internal hub gear provides the ultimate in worry-free, low maintenance shifting. With the gears concealed within the hub and the chain only rotating (rather than shifting across a cassette in a derailleur-based setup), component parts have an incredibly long shelf-life.
As the gears themselves are internal, a dirty and contaminated cassette and derailleur is a thing of the past, with chains lasting up to ten times longer.
Disc brakes continue the theme of low maintenance, high performance cycling on the Supernova EQ. They provide superior all-weather stopping power and by not using the rim surface, prevent premature wheel wear.
Wet or dry, day or night, the Supernova EQ has you covered. Robust, full length aluminium mudguards come as standard and the Shimano dynamo front hub powers the integrated front and rear lights.
Finishing touches include a rear pannier rack, kickstand and tyres with reflective sidewalls, rounding out what we believe to be the ultimate machine for utility cycling.
Brake Type:
Hydraulic Disc
Bottom Bracket:
Shimano BB-UN26 68/118mm
Brake Levers:
Shimano BL-MT200 Hydraulic Brakes
Intended Use:
Urban and Commute
Brakes:
Shimano BR-MT200 Hydraulic Disc Brake
Cassette Freewheel:
Shimano SM-GEAR 20T
Fork:
Aluminium Disc / Mudguard Eyelets
Headset:
Neco H-148-MP 1-1/8 inch
Seat Post:
Alloy 27.2 x 350 mm
Shifters:
Shimano Alfine SL-S503 Rapidfire Plus 8 Speed
Stem:
Ridgeback 70mm +7deg
Tyres:
Schwalbe Little Big Ben Relfex 700 x 40c
Delivery Options

Please note that delivery (and returns) for online purchases are managed by our ecommerce partner Freewheel.
UK and Ireland Deliveries
Get your bicycle delivered to your door for just £30 (allow 5-9 working days)
Prior to shipment, your bike will undergo a pre-delivery inspection (PDI) and subsequent safety checks by a skilled bicycle technician. When you receive your bike, you will need to adjust the handlebars and seat-post height. Instructions are provided. If the bike is supplied with pedals, these will be fitted to the bike.
Click and Collect
Click & Collect at your local Freewheel store for Free.
Your selected store will carry out a pre-delivery inspection (PDI) and subsequent safety checks by a skilled bike technician. Once completed, your chosen Freewheel store will inform you that your bike is ready to collect. All payments are made online prior to collection.
International Deliveries
We are unable to provide international deliveries at this time. Please contact your local Ridgeback stockist for availability.
Please be aware that whilst the COVID-19 pandemic is still present you may notice some delays to your order. Please contact Freewheel directly for online order enquires.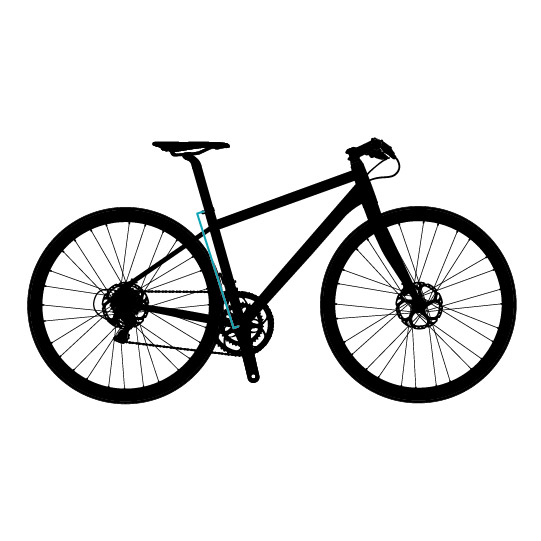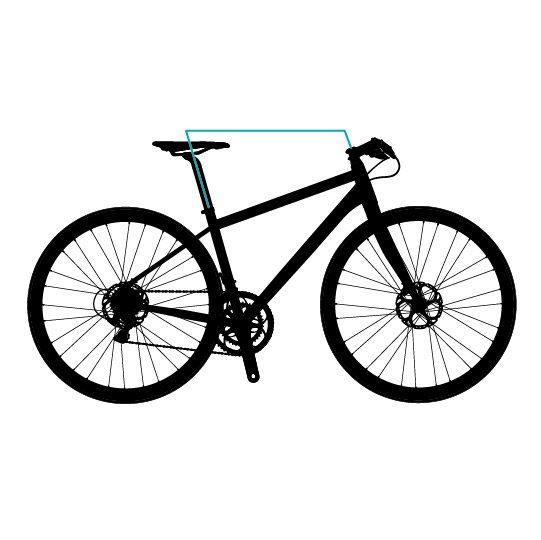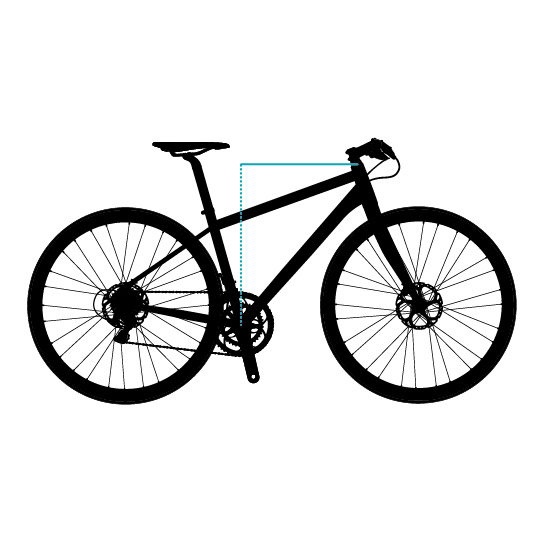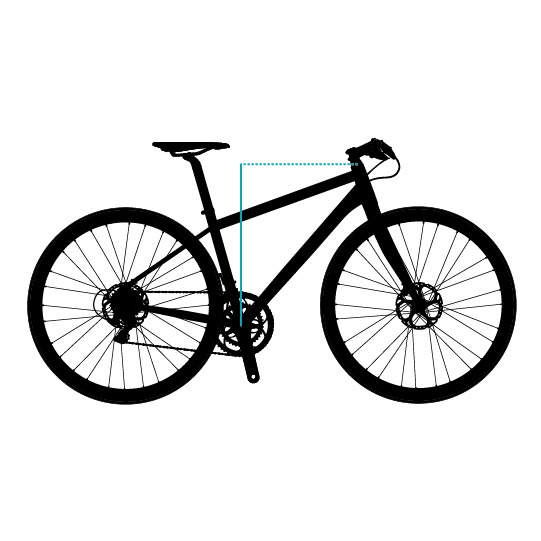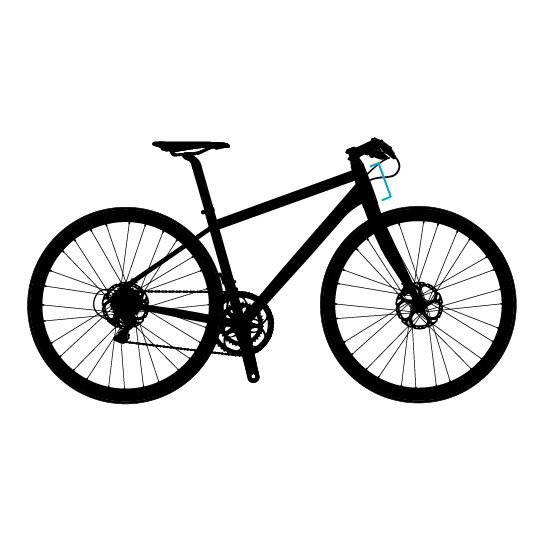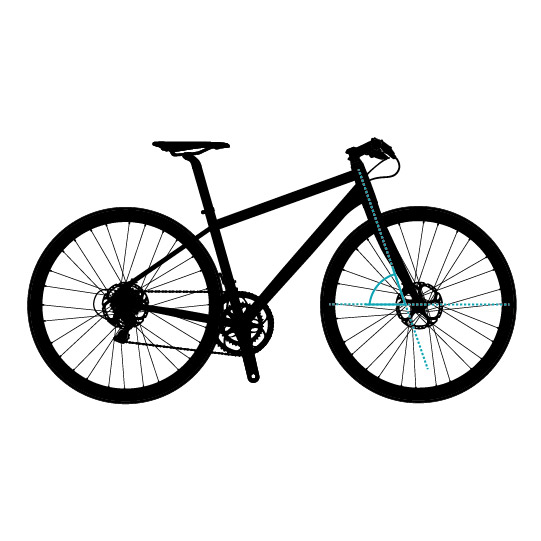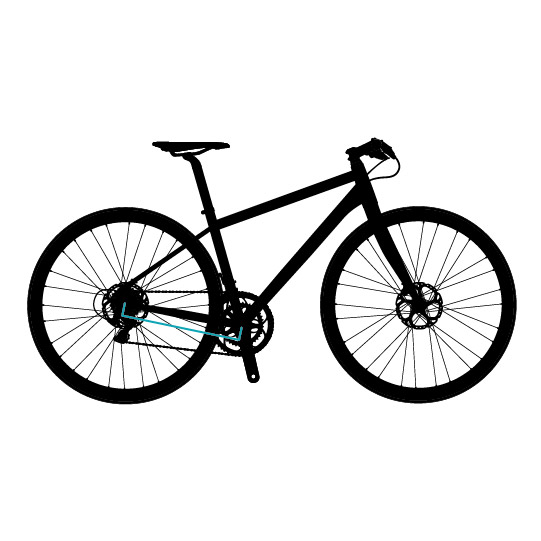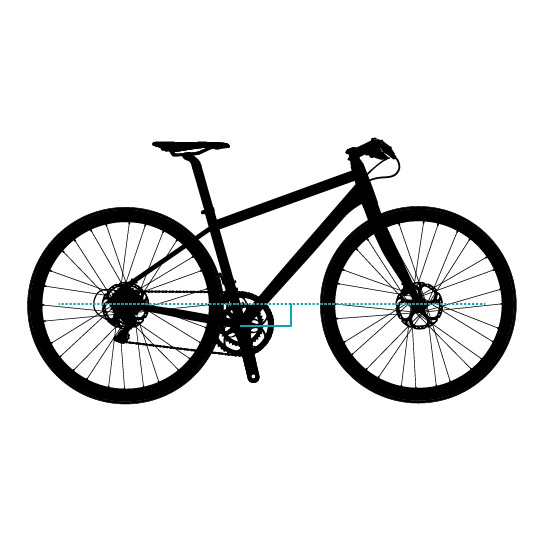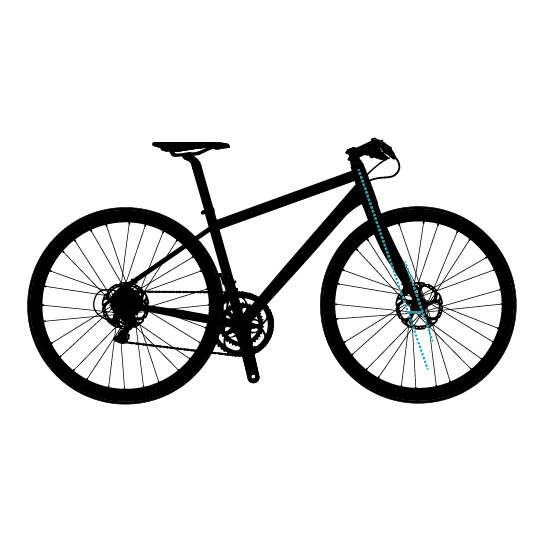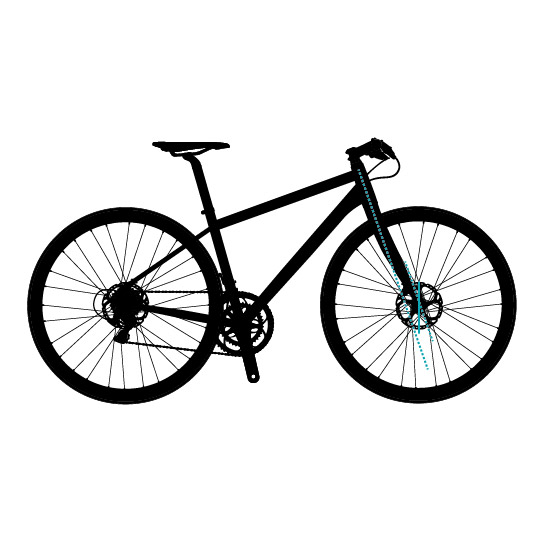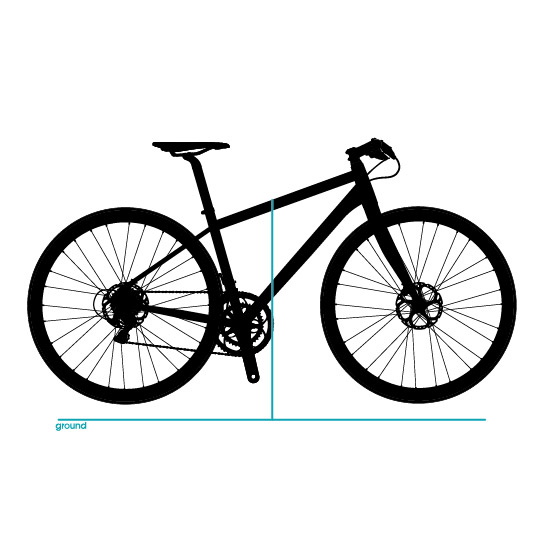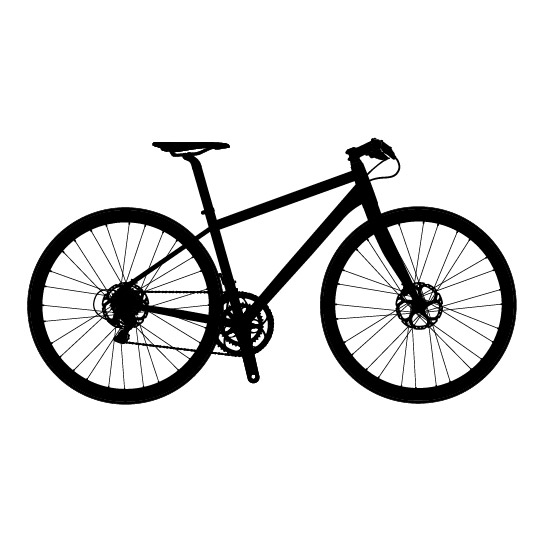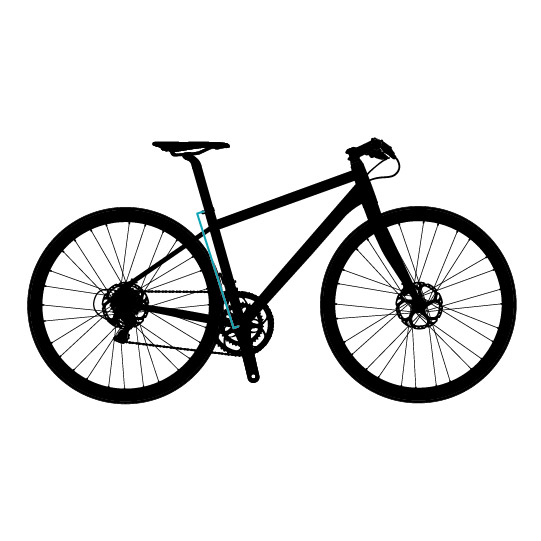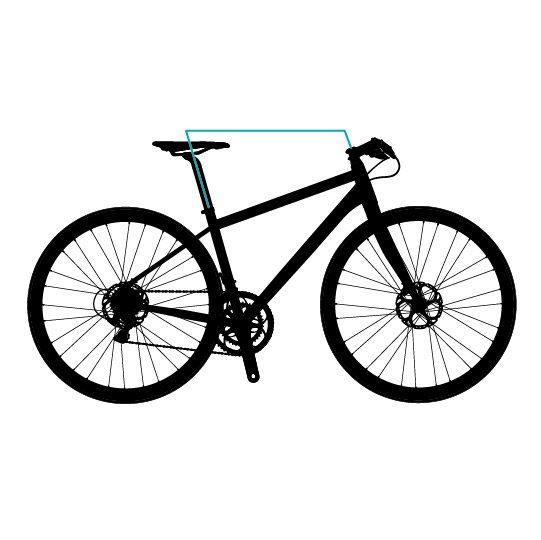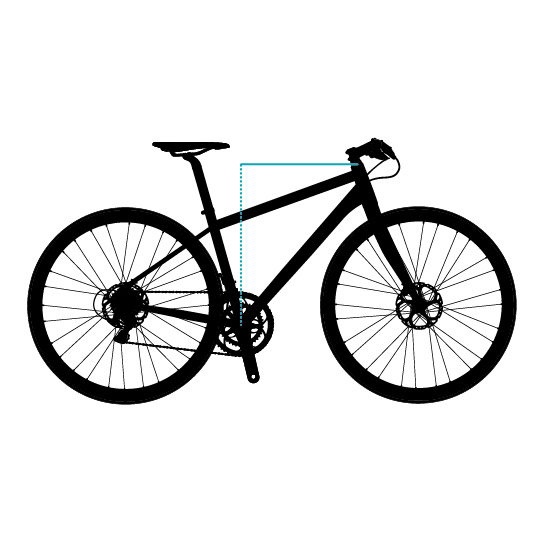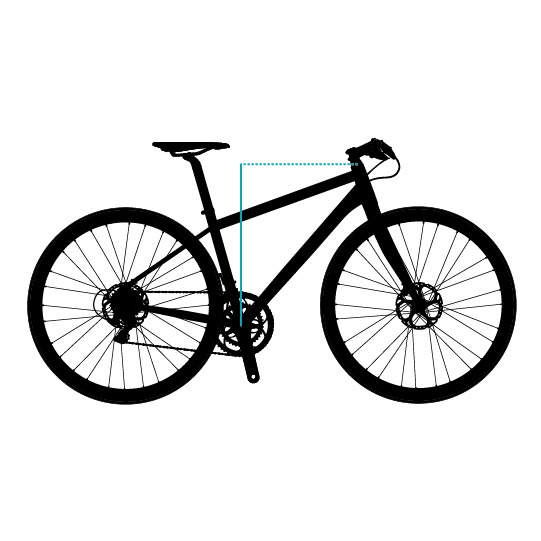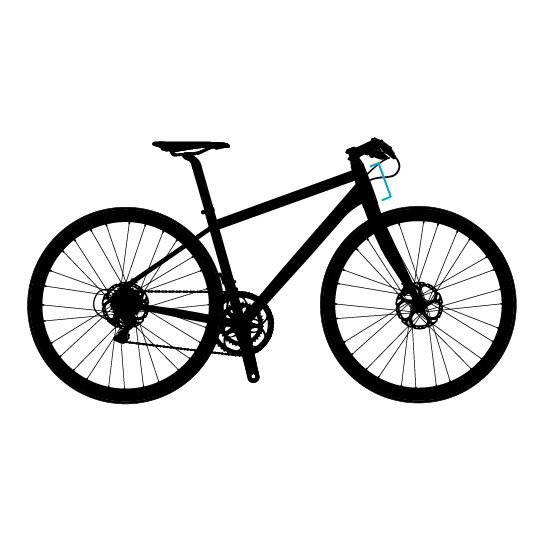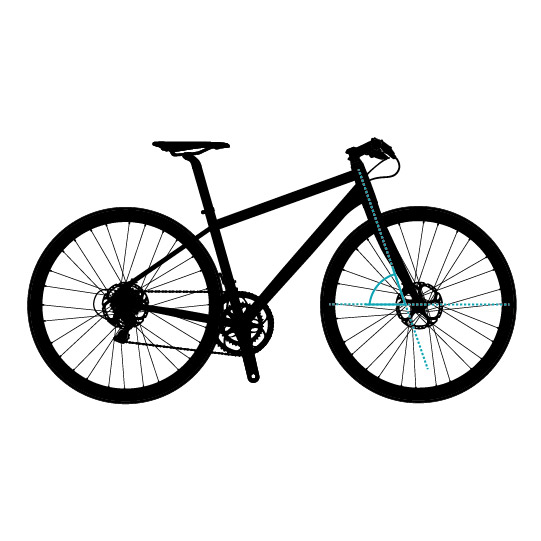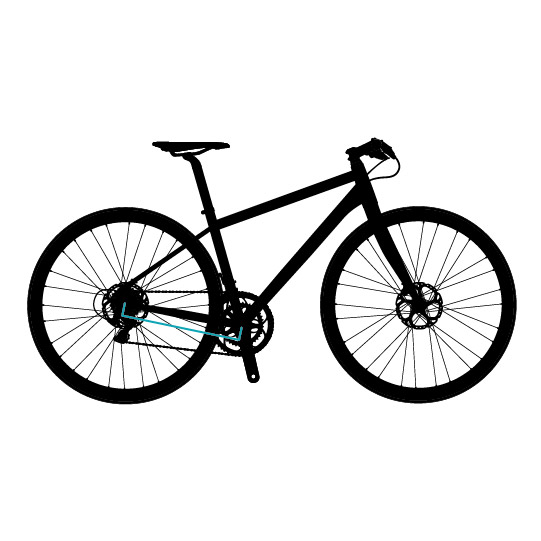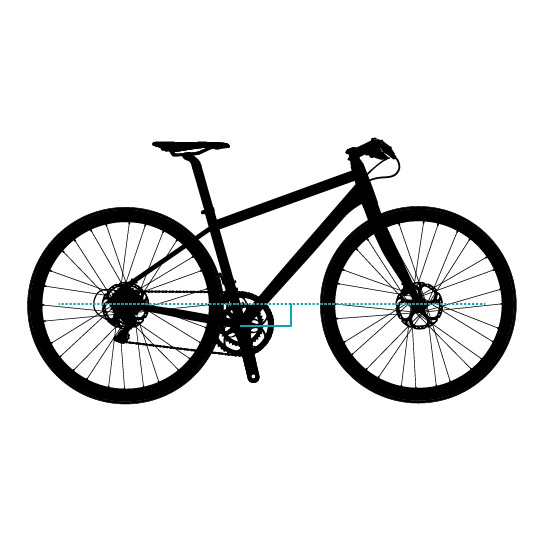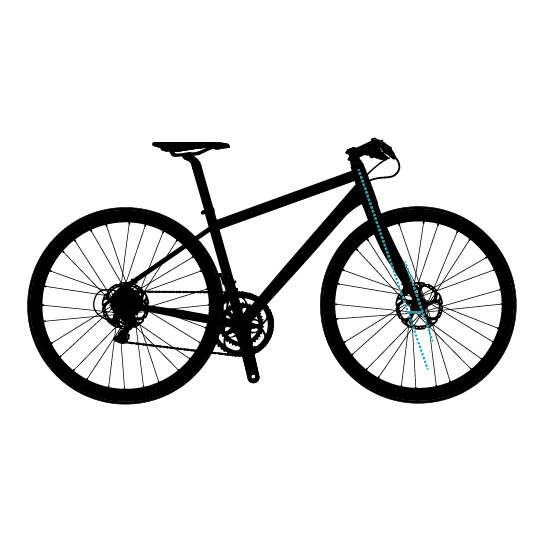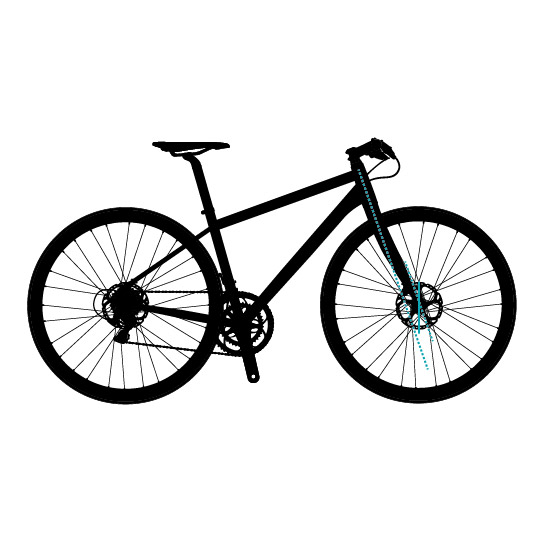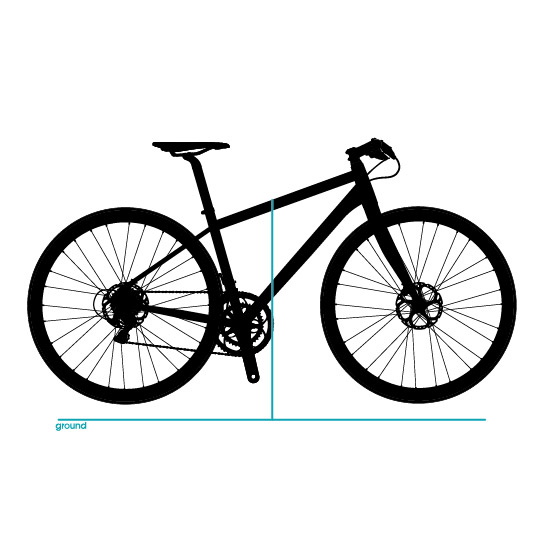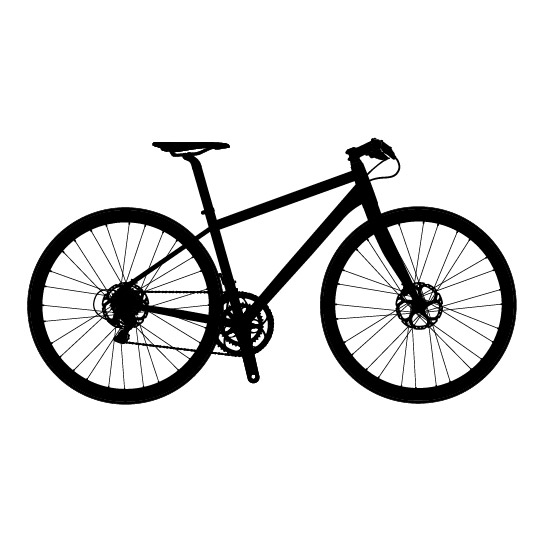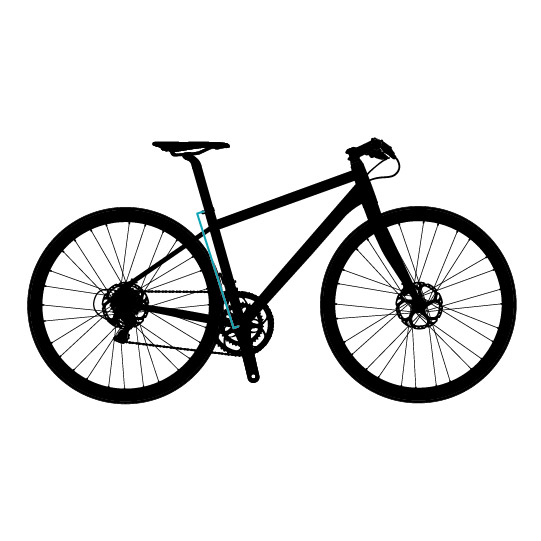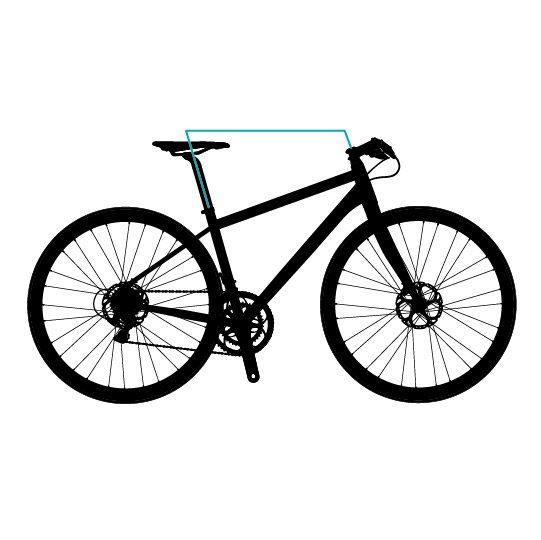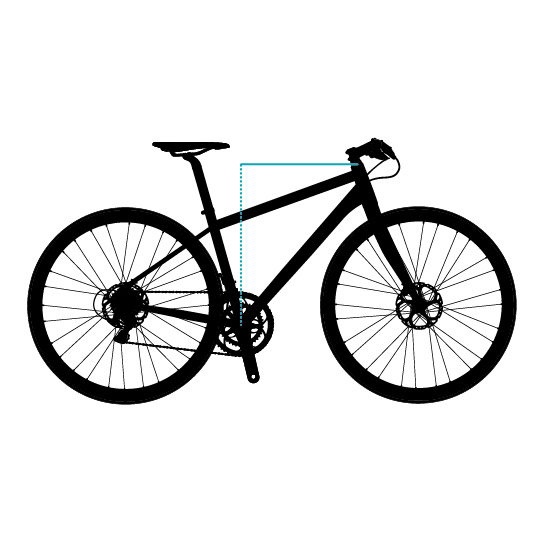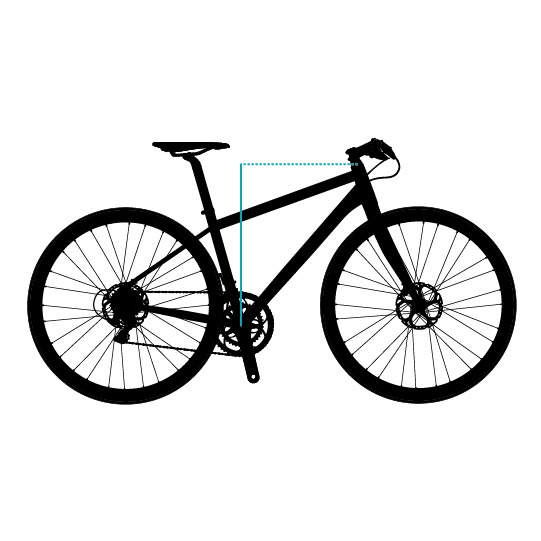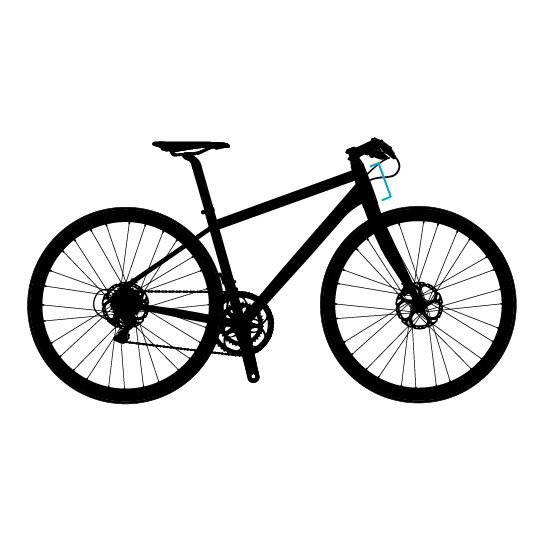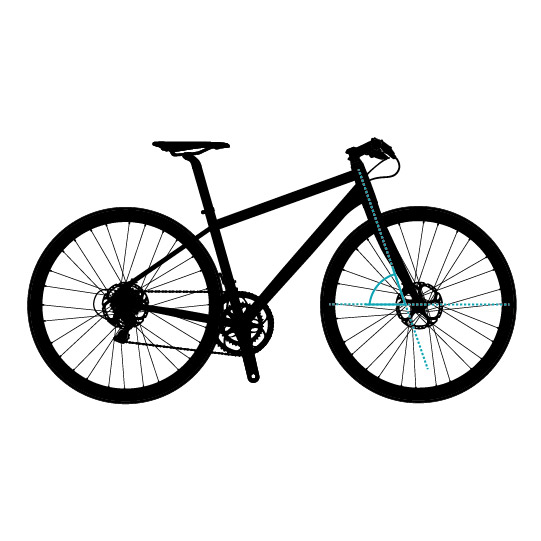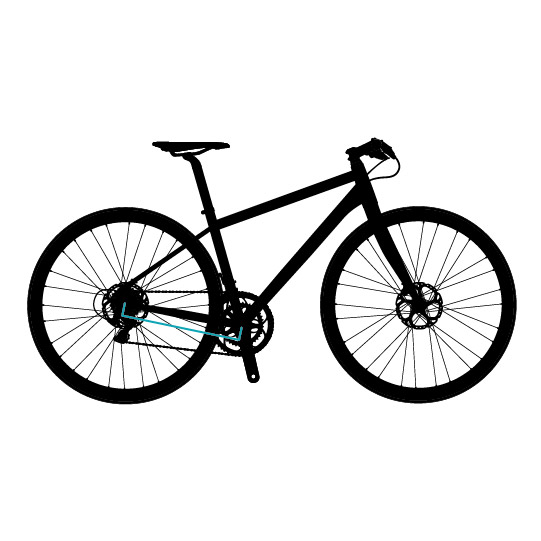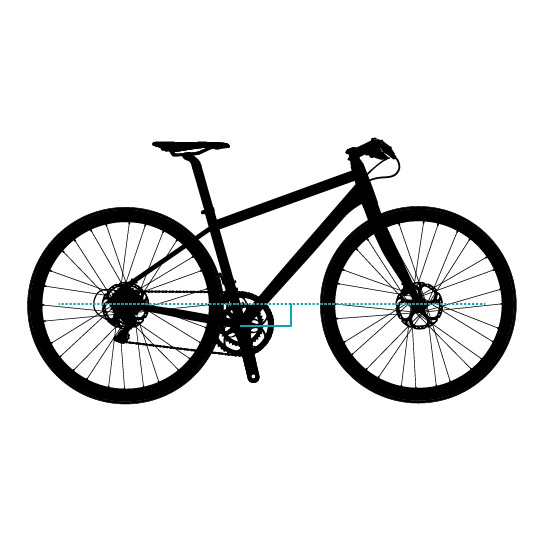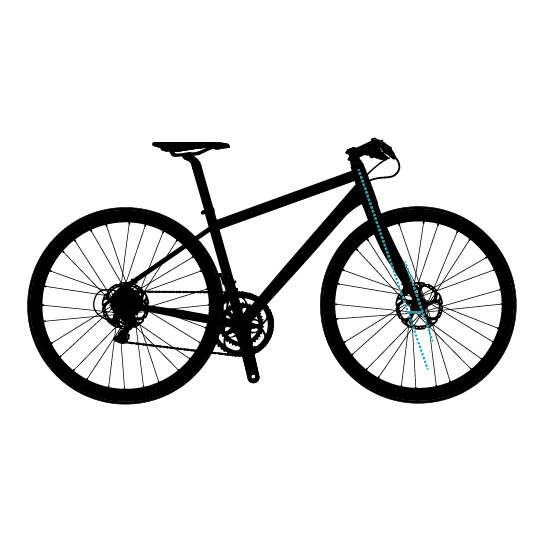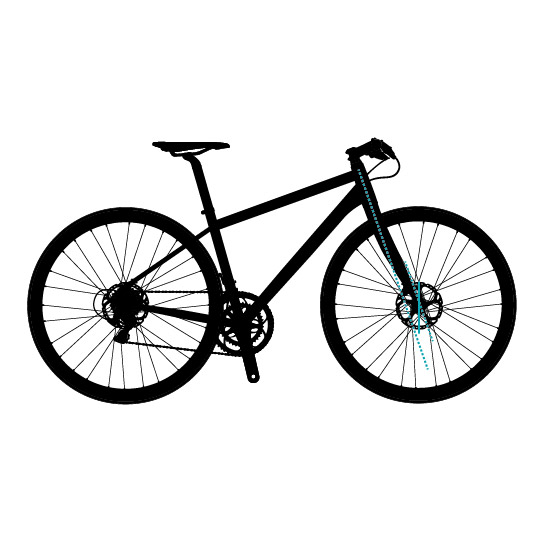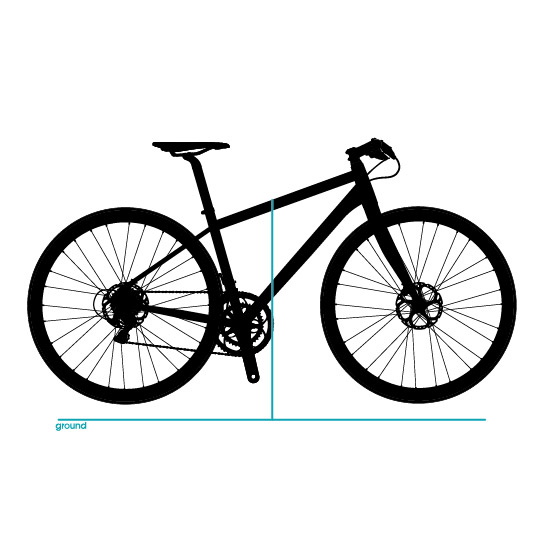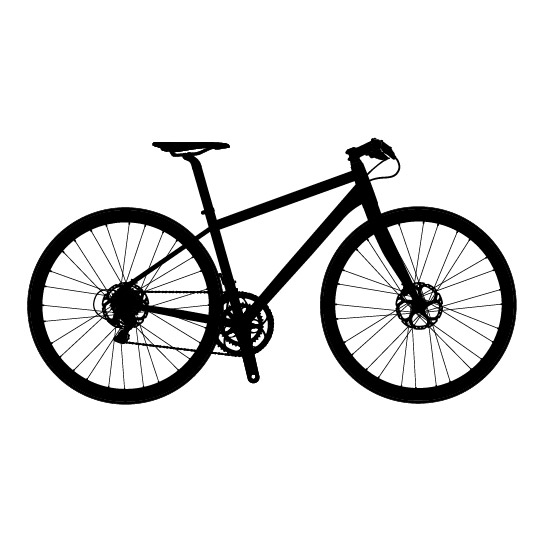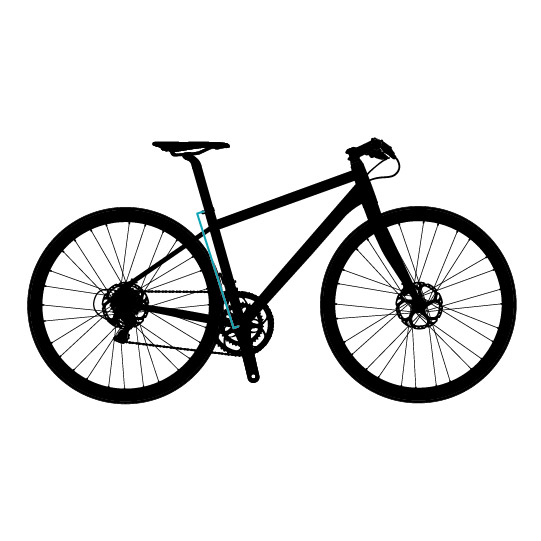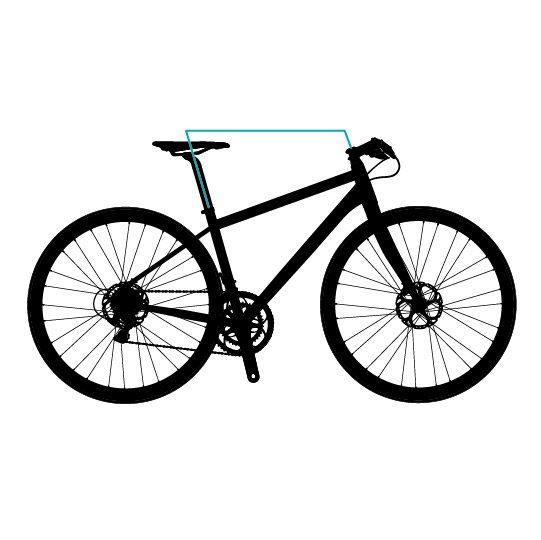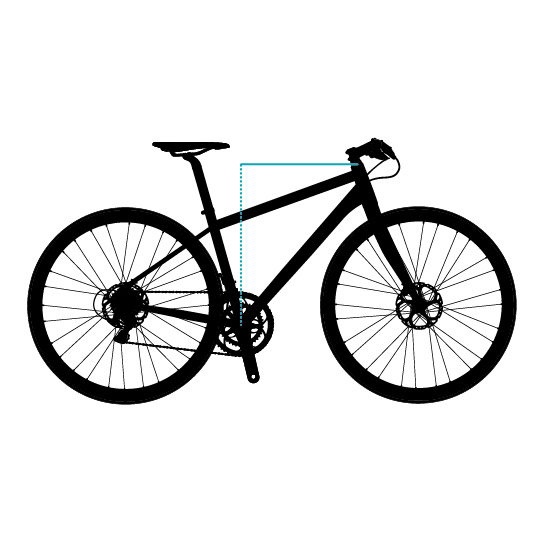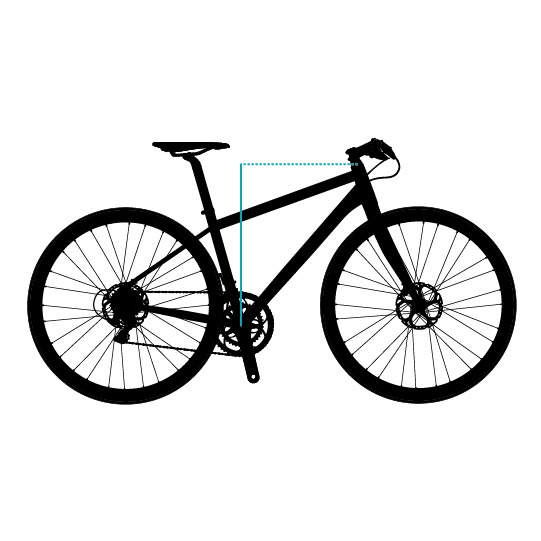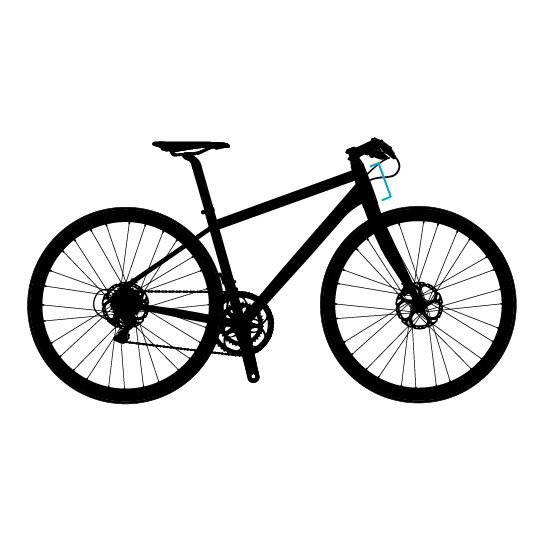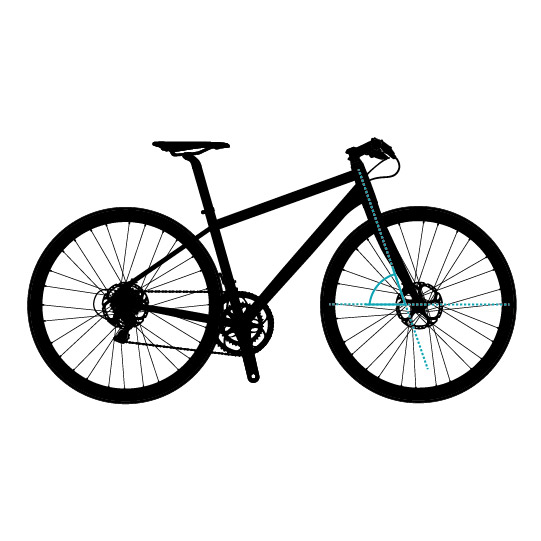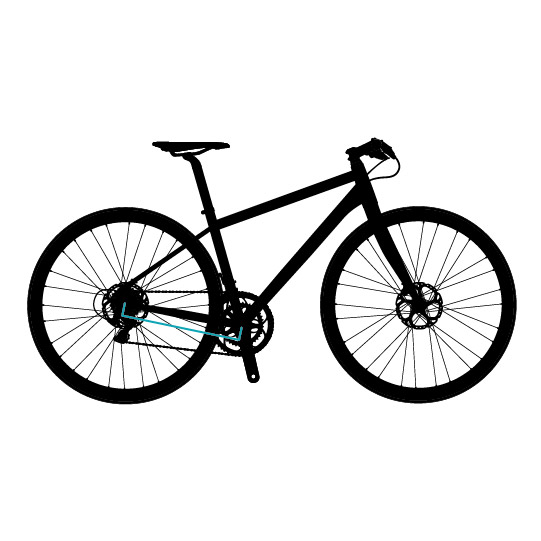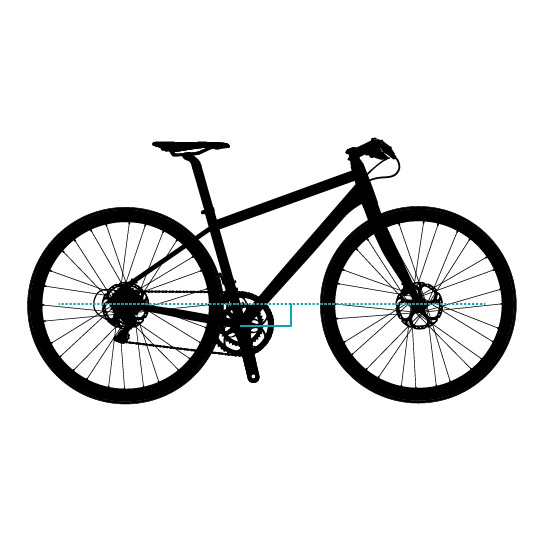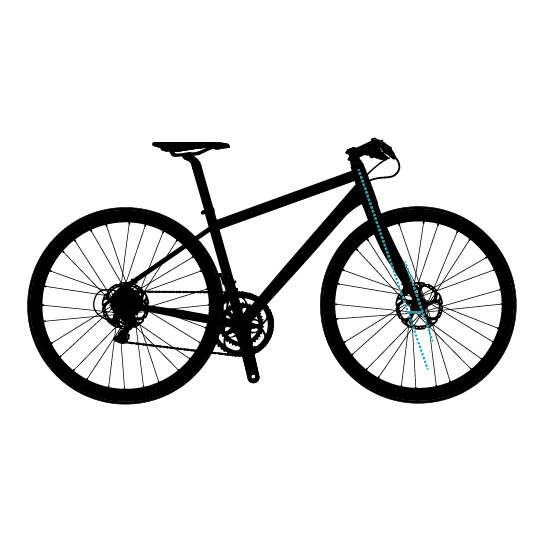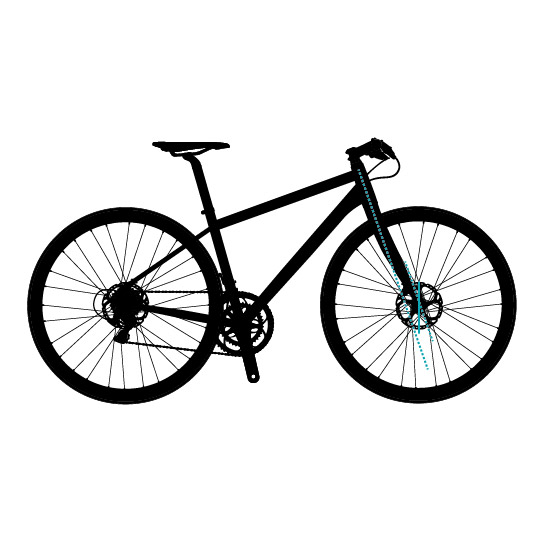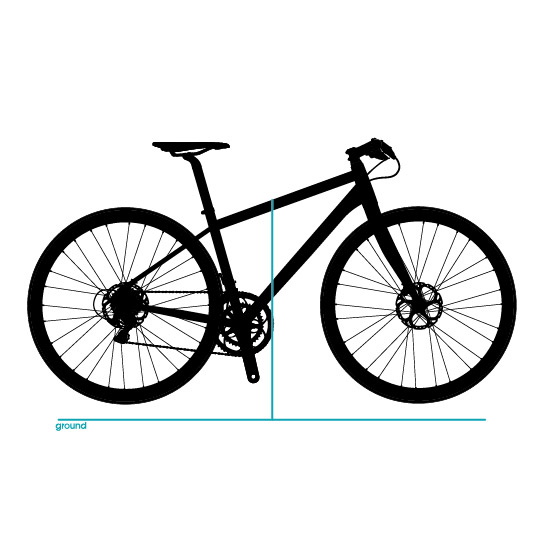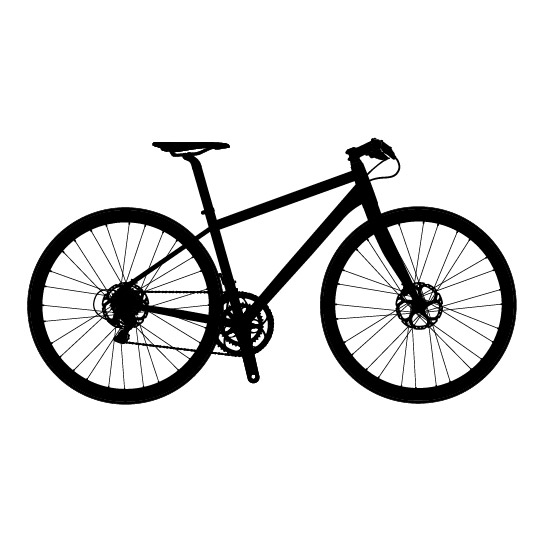 | | |
| --- | --- |
| Frame Seat Tube | 383 |
| Frame Top Tube | 557 |
| Frame Reach | 375 |
| Frame Stack | 597 |
| Frame Head Tube | 170 |
| Frame Head Angle | 70 |
| Frame Seat Angle | 73 |
| Frame BB Drop | 72 |
| Frame Wheel Base | 1068 |
| Fork Offset | 50 |
| Standover | 772 |
| Stem Length | 70 |
| Handle Bar Width | 640 |
| Frame Seat Tube | 433 |
| Frame Top Tube | 572 |
| Frame Reach | 385 |
| Frame Stack | 610 |
| Frame Head Tube | 180 |
| Frame Head Angle | 71 |
| Frame Seat Angle | 73 |
| Frame BB Drop | 72 |
| Frame Wheel Base | 1073 |
| Fork Offset | 50 |
| Standover | 801 |
| Stem Length | 70 |
| Handle Bar Width | 640 |
| Frame Seat Tube | 483 |
| Frame Top Tube | 587 |
| Frame Reach | 395 |
| Frame Stack | 629 |
| Frame Head Tube | 200 |
| Frame Head Angle | 71 |
| Frame Seat Angle | 73 |
| Frame BB Drop | 72 |
| Frame Wheel Base | 1089 |
| Fork Offset | 50 |
| Standover | 831 |
| Stem Length | 70 |
| Handle Bar Width | 640 |
| Frame Seat Tube | 533 |
| Frame Top Tube | 603 |
| Frame Reach | 405 |
| Frame Stack | 648 |
| Frame Head Tube | 220 |
| Frame Head Angle | 71 |
| Frame Seat Angle | 73 |
| Frame BB Drop | 72 |
| Frame Wheel Base | 1106 |
| Fork Offset | 50 |
| Standover | 864 |
| Stem Length | 70 |
| Handle Bar Width | 660 |